Duo Sonata #1
Duo Sonata #1
by Frank A. Wallace
three movements for two guitars in three contrasting styles
; parts included
revised October 2014
I. Vivace
II. Adagio
III. Finale
Recorded by: Derelict Hands, released January 2017: Eyes to the Future
Preview: a sample PDF of Duo Sonata #1
Written: fall, 2002
Dedicated to: Robert Ward
Duration: 13 minutes; 18 pages
Instrumentation: classical guitar duo
Difficulty level: very difficult; complex rhythms and keys such as Db and B
World premiere: Robert Ward and Frank Wallace, 2003
All Gyre compositions are ASCAP
Copyright ©2002 Frank A. Wallace
Cover photography and design by Nancy Knowles
All rights reserved.
Tweet

This is a simple midi file, please go to Derelict Hands CD Eyes to the Future to hear a fully realized performance.
Duo Sonata #1 was written for Robert Ward of Northeastern University. It consists of three movements in a traditional Sonata form of fast, slow, fast. The Vivace first movement is somewhat Latin in rhythm and feel, fast and full of hemiola type rhythmic changes. The Adagio is lush romantic style inspired by Brahms' intermezzi and the Finale is full of complex 20th century harmonies, like early Schoenberg or Wagner, and jazz rhythms. The first and third movements were extensively revised in October 2014.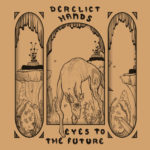 The Scottish/American guitar duo Derelict Hands recorded Duo Sonata #1 in July 2016 in Glasgow for the January 2017 release of their first CD Eyes to the Future.
Gyre Publications
Copyright ©2003 Frank A. Wallace
Cover photography and design by Nancy Knowles
All rights reserved.