Three Spanish Guitars concert
Three Spanish Guitars
performed by Frank Wallace
a vibrant and sensual experience of rare guitars in the hands of a master
; music by Sor, Aguado, Tárrega, de Falla, Turina, Mompou and Wallace
Available now through 2017 – Please write for more information with our Contact form or to "wallacecomposer(at)gmail.com" Download program.
"The concert by Frank Wallace was a veritable tour de force" – Tom Kerstens, Classical Guitar (London)
Concert offering
It is extraordinary to hear a powerful and refined performer playing on exceptional historical instruments he knows intimately. Frank Wallace, a prolific composer of solos, chamber music and song, here shows that "…he can match the musicality of any player out there…virtuosic but always in a musically convincing way." [This is Classical Guitar]. Three exquisite historical guitars from Wallace's personal collection are featured in music appropriate for each: Sor, Aguado, Tárrega, de Falla, Turina and Mompou. Wallace has played these instruments by Manuel Gutierrez, Sevilla, 1854; Manuel Ramirez, Madrid, c. 1910; and Ignacio Fleta, Barcelona, 1964 for over 20 years on his most popular recordings on the Gyre label. Known for his "elegant virtuosity" (Classics Today), Frank Wallace tours internationally as a soloist and with mezzo-soprano Nancy Knowles and records for Gyre.
The Grand Legacy lecture/demonstration
An in-depth discussion of the history of the Spanish guitar, its construction and repertoire.
Please click on tabs above for detailed program info, biography, video and audio.
Copyright ©2015 Frank A. Wallace
Photography and design by Nancy Knowles; All rights reserved.
Frank Wallace is supported in part by a grant from the NH State Council on the Arts.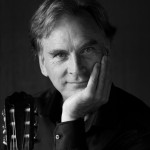 PHOTOS
Hi res photos are available at Flickr Frank Wallace Performance and many more casual shots for the web are at Flickr Albums
Videos of works included in Three Spanish Guitars.
The actual guitars used in the live performance.
Three Spanish Guitars is available now through 2017 – Please write for more information with our Contact form or to "info (at) gyremusic.com"
Coming
Three Spanish Guitars is available now through summer 2017 – Please write for more information with our Contact form or to "gyre.arts (at) gmail.com"
Download 2016-Three Spanish Guitars II.
Manuel Gutierrez, 1854, Sevilla
Good Winds for Dionisio (2001) – Frank A. Wallace, b. 1952
Fandango Variations, op. 16 – Dionisio Aguado, 1784-1849
Manuel Ramirez, c. 1910, Madrid
Preludes 1 and 3 – Heitor Vila-Lobos, 1887-1959
Omaggio – Manuel de Falla, 1876-1946
Homenaje a Tárrega, op. 69 (1932) – Joaquín Turina, 1882-1949
Garrotín
Soleares
intermission
Ignacio Fleta, 1964, Barcelona
Suite Compostelana (1962) – Federico Mompou, 1893-1987
Prelude
Coral
Cuna
Recitativo
Canción
Muñeira
Anoushka – Frank Wallace, b. 1952
Black Falcon (2013)
From West Side Story – Leonard Bernstein, 1918-1990 (arr. F. Wallace)
Something's Coming
America
Played on original instruments: Manuel Gutierrez, Sevilla, 1854; Manuel Ramirez, Madrid, c. 1910; Ignacio Fleta, Barcelona, 1964
Three Spanish Guitars is available now through 2017 – Please write for more information with our Contact form or to "gyre.arts (at) gmail.com"

"…a true master of his instrument…His dynamic range is impressive, and his gradations of tone, constantly singing line, and sensitive musicianship confirm his 'elegant virtuosity' (www.classicstoday.com)" – Robert Schulslaper, Fanfare
"Wallace plays his own works with inspiration, determination, and a wealth of creativity…he can match the musicality of any player out there…" — This is classical guitar
BIOGRAPHY
Frank Wallace, composer, guitarist, baritone; b. November 22, 1952
On stage, Wallace is known for his "elegant virtuosity" (Classics Today) on the guitar, vihuela and lute and is a master of self-accompanied song. He tours internationally, performing music from the 16th – 21st century both as a soloist and with mezzo-soprano Nancy Knowles as Duo LiveOak. He has performed at the Taxco International Guitar Festival, Guitar Foundation of America, Festival Ramon Noble, New York Guitar Seminar at Mannes, the Holland Festival, Regensburg Festival, Música en Compostela, Boston Early Music Festival, Barcelona Festival, International Guitar Festival of Arequipa, the Festival of Spanish Song of Granada, and more.
Wallace is a graduate of the San Francisco Conservatory of Music in guitar performance and is self-taught as a composer. He moved to the East Coast immediately after graduation in 1974. Since 1986 he has received enormous inspiration from his family and their residence in a 1789 farmhouse in rural New Hampshire. American Record Guide calls Wallace's compositions "exciting, unpredictable, and fresh". Fanfare magazine has dubbed him a composer with "an authentic expressive voice" and a "high standard of musical interest" who performs with "flawless technical proficiency". Frank Oteri of NewMusicBox.org calls it "contemporary musical emancipation". Wallace's works showcase the classical guitar in solo and ensemble, as well as in chamber works with voice, flute, violin, viola, cello, oboe, bassoon, English horn, mandolin, and piano. His compositional style has many influences, from Medieval and Renaissance to blues, jazz, minimalism and modern atonalism. Great passion and a sense of humor infuse both his compositions and his performances.
Frank Wallace founded and directed for four years the Boston Classical Guitar Society's Festival 21, a celebration of all that is new in 21st century classical guitar. He also served a two-year term as artistic director of the Society. In New York City Wallace founded and co-directed the Second Sundays Classical Guitar Series in conjunction with the NYC Classical Guitar Society and Roger Smith Arts. He has taught at the New England Conservatory, Plymouth State College, Emmanuel College, Keene State College and Franklin Pierce College and has a B.M. from San Francisco Conservatory.
In 2014 Frank Wallace wrote a one hour chamber suite for the 50th anniversary of the Hartt School of Music's Guitar Department. He has also written for Juan Carlos Laguna, Pablo Garibay, Edel Muñoz, ChromaDuo, the Jugend Zupf Orchestra of Germany, Mare Duo, Marek Pasiezcny, Ciraldo Duo, Olson / De Cari Duo, the Providence Mandolin Orchestra and more. He has recorded for Gyre, Titanic, Centaur, and Musical Heritage Society, which re-released a number of LiveOak and Frank Wallace recordings in 2008. His compositions are published by Gyre Music and have been featured in Guitar Review, Soundboard, Fingerstyle Magazine, and The LSA Quarterly.
Wallace's complete recordings and compositions are available at www.gyremusic.com, a site rich with information and samples of sheet music and audio.
"…a composer with a distinct voice…" Soundboard

Three Spanish Guitars is available now through 2017 – Please write for more information with our
Contact
form or to "gyre.arts (at) gmail.com"
NOTES

These older guitars are vibrant musical powerhouses, both poetic and expressive. With tones infinitely more complex and haunting than those of newer guitars, they are important for their vast palette of sound. Frank Wallace shines as he reveals the depth and exquisite subtlety hidden within these rare instruments. Drawing from a variety of traditional composers (Aguado, Giuliani, Mertz, Tárrega, de Falla) to highlight each guitar's unique sound and history, and including two of his own highly-praised compositions, Wallace's concert is a stunning tour de force which will leave an impression on seasoned musicians and casual listeners alike.
In the mid-late 19th century, the vibrant Sevilla school of guitar building centered on one street, the Calle de la Cerrajería, where at #32 renowned builder Antonio Torres Jurado did his most creative work from 1856-1869. Arriving in 1845, he lived in Sevilla for almost a quarter century. Before opening his own shop in 1854, Torres worked up to five years in the shop of Manuel Gutiérrez Martínez (1773-1857) at #36 Calle de la Cerrajería. Since Torres and Gutiérrez were close friends, one assumes Gutiérrez shared his knowledge and skills with the younger Torres. The oldest guitar on this album, an 1854 Gutiérrez built the year Torres made his first known guitar, is remarkably similar to an 1857 Torres guitar (FE 07) in the Yale University Musical Instruments Collection. The resemblance between the two instruments is stunning. They are alike in size, shape and lightness of construction. Both have three-piece backs, five radial struts, a v-shaped shaft splice, and an almost identical headstock, in a shape reminiscent of bull's horns. The two luthiers clearly used similar techniques to refine the tops. With different woods for the back and sides, their sound is remarkably similar: rich, dark, full and complex. Since Torres built this guitar in the older, smaller style of Gutiérrez the year the elder luthier died, one wonders if he built it in honor of his friend.
Manuel de Soto y Solares (1839-1906) took over Gutiérrez' former shop at #36 (renumbered as #4) in 1868 then moved to #7 in 1875. From a distinguished family of Sevilla guitar builders (his father, both grandfathers, his brother, his children and grandchildren), he is credited with developing the tablao guitar for the burgeoning flamenco market, with its shallow depth, cypress back and sides, and domed top and back. My Soto y Solares (not featured in the concert but available exclusively on the Four Extraordinary Spanish Guitars album) is a superb example, showing the influence of Torres, whose instruments were fast becoming famous. It was exhibited at the 2000–2001 Boston Museum of Fine Arts' Dangerous Curves: Art of the Guitar Exhibition.
Manuel Ramírez(1864-1916) changed guitar history when the young Andrés Segovia walked into his Madrid shop asking to rent a guitar. The 1912 instrument that he gifted him became Segovia's principal instrument until 1937, when he began concertizing on a 1937 Hauser I. Both instruments are now at the Metropolitan Museum in New York. The influence of Manuel Ramírez' exquisite Torres-inspired instruments still resonates today, with good reason. Santos Hernández*, Domingo Esteso, and Enrique García among other great builders all worked in his shop.
The instruments of Ignacio Fleta (1897-1977) were made famous by many twentieth century virtuosos, including Segovia and John Williams. Like Madrid's Manuel Ramírez, Fleta in Barcelona had the opportunity to repair many Torres guitars. By the late 1950s Fleta was pioneering his own style of guitar building, veering away from his earlier lighter Torres construction to satisfy his clientele, who were performing in large halls. His early training and building was in violins, cellos, and bass viols. No wonder his guitars have such a soul-stirring sustain. In an interview shortly before his death, he spoke of the pivotal influence of Torres on his work.
*Santos Hernández built the Segovia 1912 Ramírez