Caracara
Caracara
by Frank A. Wallace
for guitar solo
Preview: a sample PDF of Caracara
Written: May, 2014 for Pablo Garibay and Juan Carlos Laguna
Duration: 9 minutes; 5 pages
Difficulty level: advanced
Instrumentation: solo guitar
World premiere:
Recording:
All Gyre compositions are ASCAP
Copyright ©2015 Frank A. Wallace
Cover photography and design by Nancy Knowles
All rights reserved.
Tweet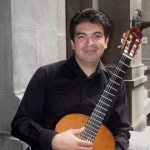 Juan Carlos Laguna
, an exclusive artist for Urtext Digital Classics, is considered by international critics to be one of the most important guitarists in his country, both for his virtuoso technique and extraordinary interpreting capacity. He has been a soloist for both the principal orchestras en Mexico and foreign ones, such as; The National Symphony Orchestra, The OFUNAM, The Carlos Chavez Symphony Orchestra, The Cairo Symphony Orchestra, the London Symphony Orchestra, The Berliner Sinphonietta, The Flint Symphony Orchestra and The Lima Philharmonic Orchestra. He has given performances on numerous occasions at some of the most important music halls in Mexico and in other countries such as: Argentina, Puerto Rico, Cuba, Guatemala, Costa Rica, Peru, Germany, Italy, France, England, The Czech Republic, Japan, Egypt and The United States. His extensive discography includes commercial recordings in Mexico, France, England and Japan for Kojima Recordings, Soundspells Productions, Forlane, Auvidis and Urtext Digital Classics, as well as cinema recordings.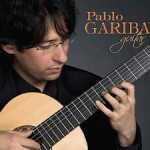 The Mexican guitarist Pablo Garibay has established himself as a leading force on the international classical guitar scene, with his pioneering interpretations of well-known classics and impressive performances of lesser-known masterpieces. With a repertoire that includes the great guitar concertos, notably those by Rodrigo, Vivaldi, Giuliani, Castelnuovo-Tedesco, Manuel Ponce and Villa-Lobos, Pablo Garibay is particularly known for his interpretations of Latin American music, having performed premières by contemporary composers Ernesto Garcia de León, Juan Helguera, Diógenes Rivas, Mateo Barreiro, Ernesto Cordero, Rodrigo Sigal, and Tomás Barreiro. As a concerto soloist, he made his professional début with the Orquesta Filarmónica de la Ciudad de Mexico and has since appeared as soloist with orchestras throughout Europe and the Americas. A winner of no fewer than sixteen international prizes, including first prizes at the International Francisco Tárrega Competition, International Julián Arcas Competition (Spain), Manuel Ponce International Guitar Competition (Mexico City), René Bartoli International Competition (Aix-en-Provence, France), JoAnn Falletta International Guitar Concerto Competition (Buffalo, USA), the International Guitar Competition in Aachen, and the International Guitar Competition in Gevelsberg (Germany). He is currently Guitar Professor at the UNAM's Music Faculty in Mexico City. Pablo Garibay plays guitars made by Kamil Jaderny.
Caracara is the fifth in my series of "raptors" – solo pieces written in A / B form and named after various raptors, birds of prey, for no particular reason, except their magnificence, beauty and power. The caracara is a the national bird of Mexico, chosen for this piece especially because of whom it is dedicated to. The adagio first section, Cara de la luna, is for Pablo Garibay who I first met in 2009 when he came to Boston to participate in my Festival 21 to perform new music of Mexico. Two years later I made my second of now four trips to Mexico to participate in Juan Carlos's Festival de Guitarra in Taxco. The Presto second section, Cara del Sol is dedicated to Juan Carlos. Pablo is one of Juan Carlos's exceptional students. I have been greatly inspired by both artists for their beauty of tone, power of musical presence and overall magnificent character which shines through their music and lives.
Copyright ©2014 Frank A. Wallace
Cover photography and design by Nancy Knowles
All rights reserved.