A Heavy Sleep
by Frank A. Wallace
for solo guitar
on the occasion of Benjamin Britten's 100th Anniversary
Preview: a sample PDF of A Heavy Sleep
Duration: 4:20 minutes; 2 pages
Difficulty level: Moderate for concert guitarist
Written: March, 2013
Commissioned by: Detlev Bork on the occasion of Benjamin Britten's 100th Anniversary
Instrumentation: solo guitar
World premiere: November 9, 2013 by Detlev Bork at Kammermusiksaal der Musik- und Singschule Heidelberg, Germany
Recording: by Frank A. Wallace on Gyre: Elemental, 2013
All Gyre compositions are ASCAP.
Copyright ©2013 Frank A. Wallace
Cover photography and design by Nancy Knowles
All rights reserved.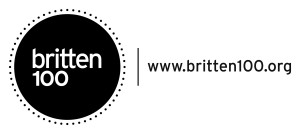 A Heavy Sleep was commissioned by and written for German guitarist Detlev Bork on the occasion of Benjamin Britten's 100th Anniversary. The title and motivic content of the piece were derived from Britten's monumental work Nocturnal from 1963. It seemed fitting that since Britten's masterpiece was inspired by John Dowland's great song, Come Heavy Sleep, I should in turn find my musical inspiration in the gestures and harmonic language of the Nocturnal.