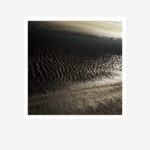 Amanda's Dance is based on an American hymn called Amanda by Justin Morgan. It's long been a favorite of mine, with its haunting harmonies and stark words. The surprising use of a cross relation [D# and D at the same time] in the third chord of the song always captivated me and I had long wanted to write a set of variations or other work based on this chord and the related melodies. In the winter of 2017, I began the project and dedicated the piece to my German friend Detlev Bork in thanks for many favors and his love of new music. The opening dance gives way to a contrapuntal fantasy on the melodic elements of the original work and slowly works its way back to a reprise and enhancement of the opening theme.
Justin Morgan (February 28, 1747 – March 22, 1798) was a U.S. horse breeder and composer. READ MORE at WIKIPEDIA. He was born in West Springfield, Massachusetts, and by 1788 had settled in Vermont. In addition to being a horse breeder and farmer, he was a teacher of singing; in that capacity he traveled considerably throughout the northeastern states. He died in Randolph, Vermont, where he also served as town clerk.
My favorite stanza of the verse:
Death, like an overflowing stream,
Sweeps us away; our life's a dream,
An empty tale, a morning flower,
Cut down and withered in an hour.
Here's the first section played on a wonderful 1941 Hauser at Aaron Green's Vintage Classical Guitars